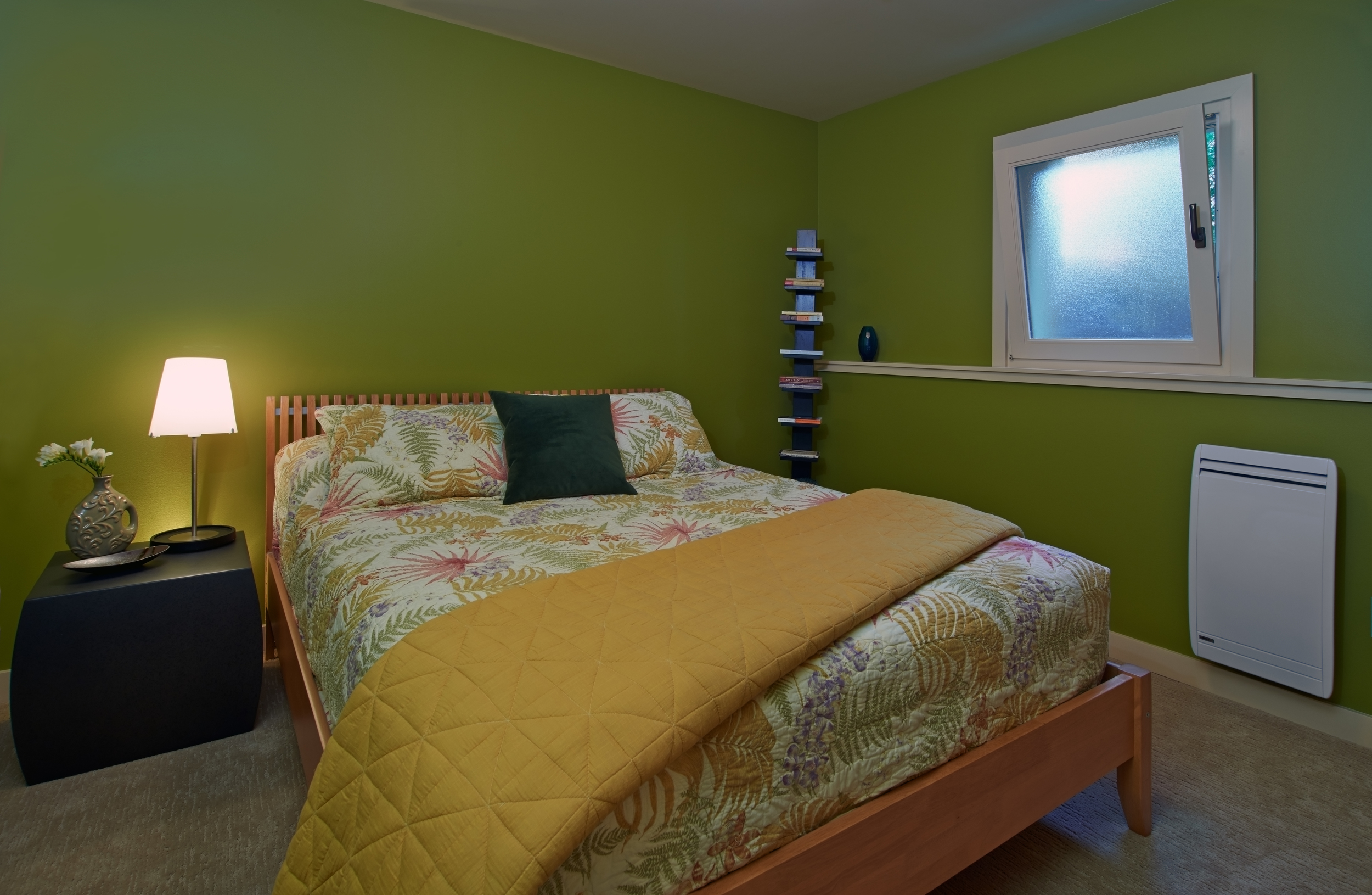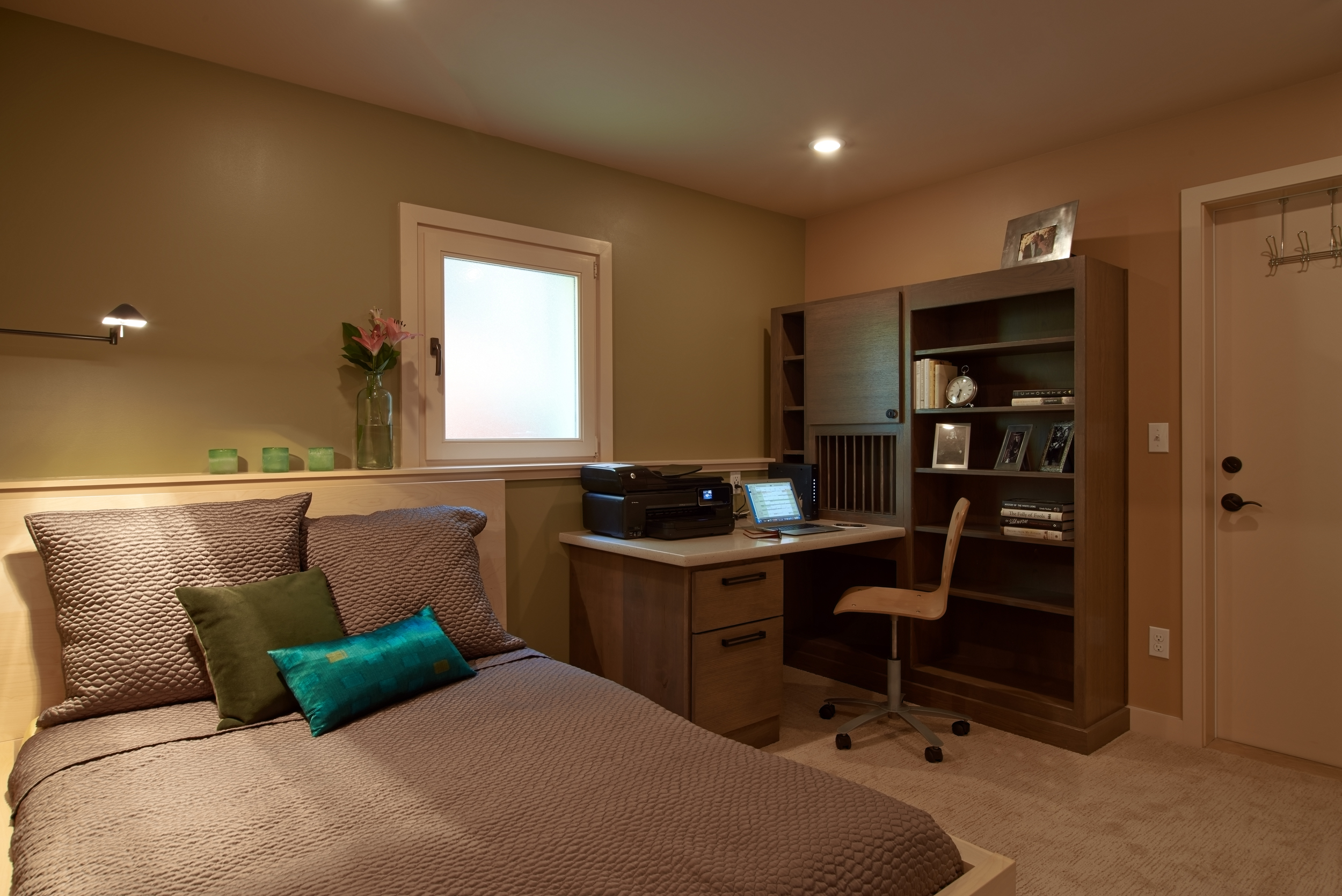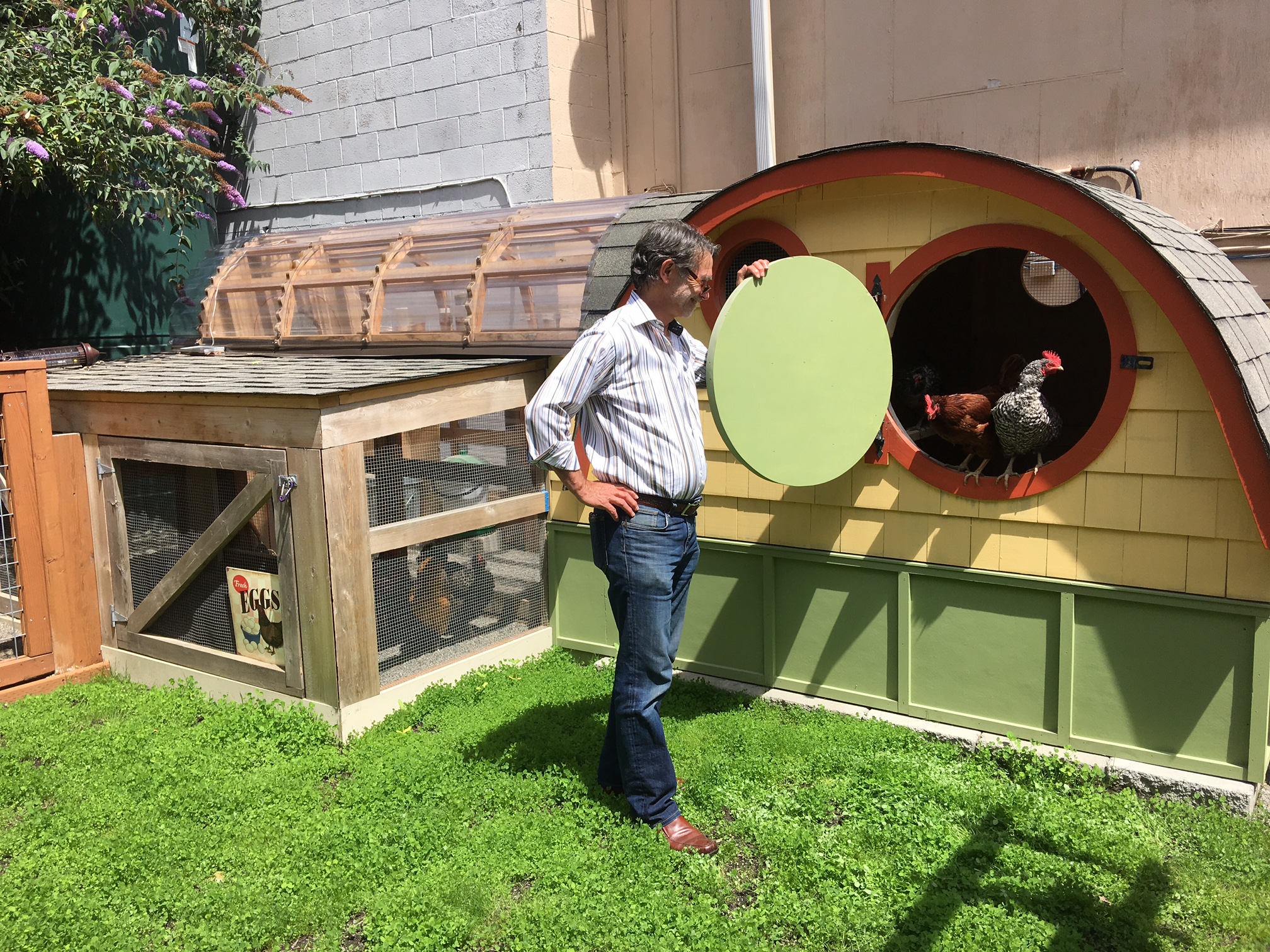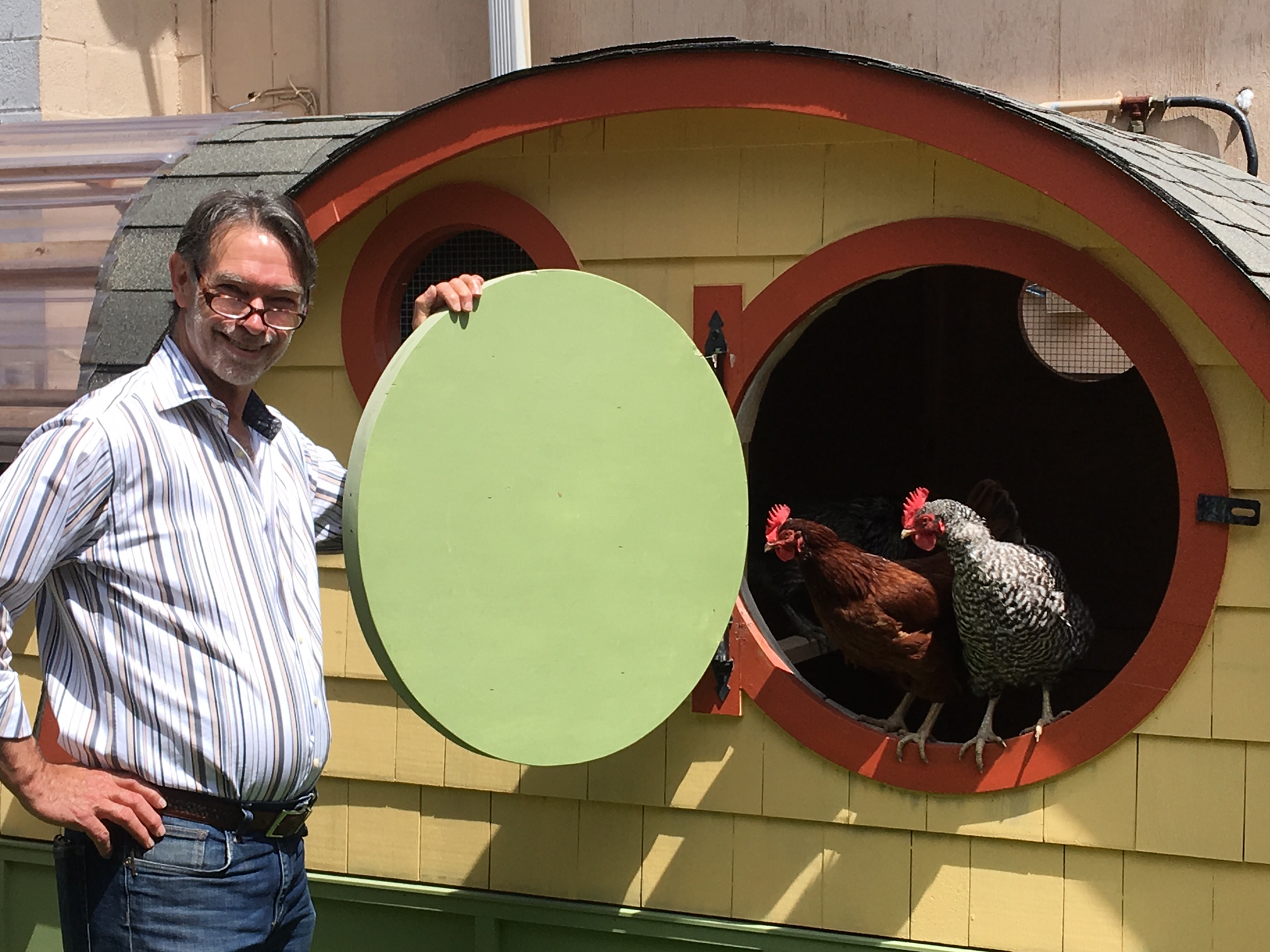 You'd never know what exists behind the humble original façade of this small 1906 craftsman house. The near-total remodel is a wonderful blend of vintage charm, comfort, and modern luxuries. Inside and out, the Midvale House captures well the trend to monetize one's home within an updated modern floor plan, incorporating some of the best energy-saving technology, finishes, and design concepts, while maximizing the connections to the outdoor spaces.
The modern and colorful ADU daylight basement unit, which received the MBA's Best Basement Remodel and Best Green Remodel Awards at the 2016 REX Awards, was dug out to create an almost eight-foot ceiling height. A new foundation, earthquake retrofitting, and a state-of-the art sound attenuation system between the floors was added, along with many impressive energy-saving features. The more traditional upper unit is full of light and connection to the landscape with windows, windows, windows everywhere and no less than five doors connecting the unit to the upper-level deck, front porch, and private back garden. AND, there's Rosie's Roost, the chicken castle and focal point of the yard.
Virtual Tour
Denny Conner
Denny Conner has been helping greater Seattle homeowners transform their homes through remodeling since 1980. Realizing there was often a gap between the designs clients brought him and what they could afford, he began pioneering the design-build service in the early 1990s. He founded his company with the goal of establishing a home remodeling and construction business that treats its customers with dignity and respect. Conner Remodeling and Design, now CRD Design Build, improved the home remodeling process from start to finish. CRD bridges the gap that often exists between architects and builders by working closely with architectural designers. Through a personalized approach to design for home remodeling, CRD is able to produce outstanding results that fulfill clients' dreams and respects their budget.